Welcome to the Beaver Tails Nordic Ski Club season: 2022 – 2023.
HAPPY and Healthy NEW YEAR to all BT members, family and friends.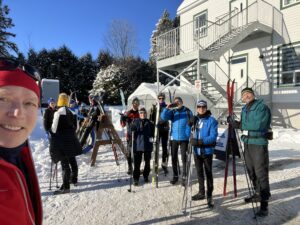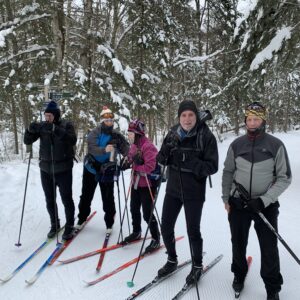 Please note: There is a change in plans for Sunday, January 29.  Due to the weather forecast, it looks like it may be a messy drive, so we are opting for something a bit closer so that you won't have to deal with traffic coming home on highway 15.
Sunday 29 January 2023: Parc Nature les Forestiers at 10 AM
There is plenty of snow and this center typically does a good job grooming.  You have to be careful of horse crossings but the trails are wooded and offer a few nice descents.  We used to call this center Les Forestiers for those of you who have been in the club a long time.  The address is:
2800, chemin Lotbinière, Saint-Lazare QC J7T 3H9
The cost is $14 per person ($12 if over 60 years of age).  If you live in Ste. Lazare it is free of charge.
There is also snowshoeing at this facility.  I believe it is the same price as above to access the parking lot.
Note: If you are interested in joining the snowshoeing group please let Karen know, via email: karen.evoy@gmail.com, by this evening if you are interested in joining her.   Please bring along a pair of walking boots and/or crampons in addition to snowshoes in case the snowshoe trails are more suitable for walking than snowshoeing.
The weekly schedule, as always, is posted here in the Calendar, and in the weekly club emails.
The best way to reach us is to send an email to: btnsc2018@gmail.com.
You can also comment on our website Forum page or our Facebook group page. If you've not joined our Facebook Group page yet, please consider doing so here.