Using a phone, to see the menu click on small white bar top right or turn the phone to landscape
Welcome to the Beaver Tails Nordic Ski Club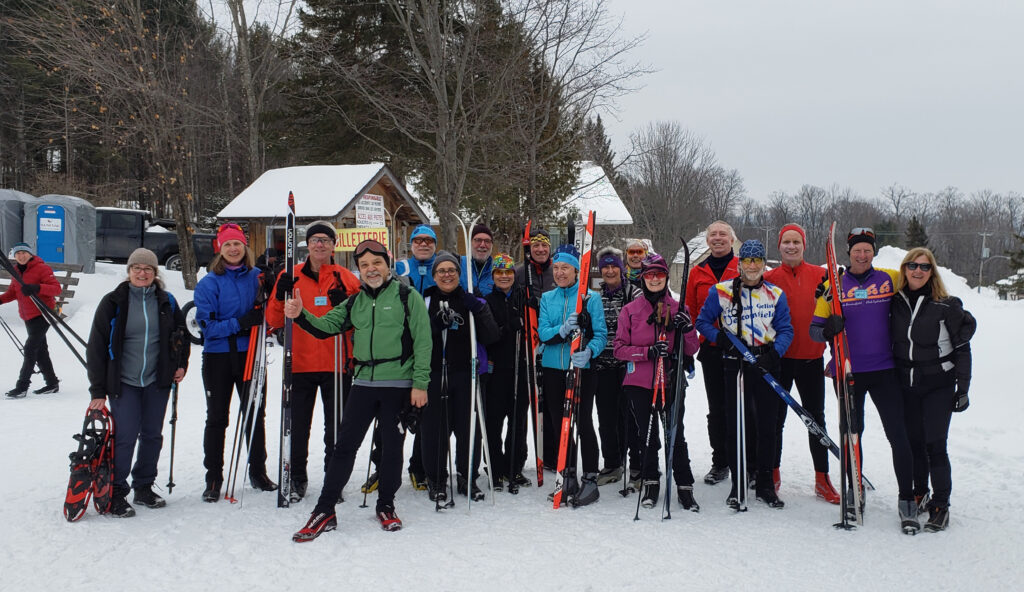 We are a x-country ski club based on the island of Montreal in Quebec.
The object of our club is to provide a friendly environment for
people to enjoy cross country skiing and hiking. Actually the hiking , starting in September is both for enjoyment and training for x-country skiing. We organize at least one weekend away at a cross country area.
Social events, often subsidized by the club are also arranged during our season.
Skiers at all levels are welcome and we try to assist people to improve their skiing skills, specifically we endeavor to organize a ski clinic run by qualified instructors. The cost of this is included in your yearly membership fee.